CALYX
With a royal performing style, Abhirup unfolds himself as a Tabla Virtuoso from Kolkata, India. The descendant of Benaras Gharana is keen on escalating the instrument's popularity by playing at newer and greater heights.
Abhirup, the only son of Mitali Roy and Swarup Roy has embellished perfecty with the blissful touch of his guru Pt. Kumar Bose,
a legendary Tabla wizard of Indian Classical Music. Needless to say that his grandfather, Late Shri Niranjan Roy, a great motivator for "Baul Gaan" is a pioneer of Abhirup's musical journey.
Thus,the culture of music in the family makes Roy an astounding face in musical aura.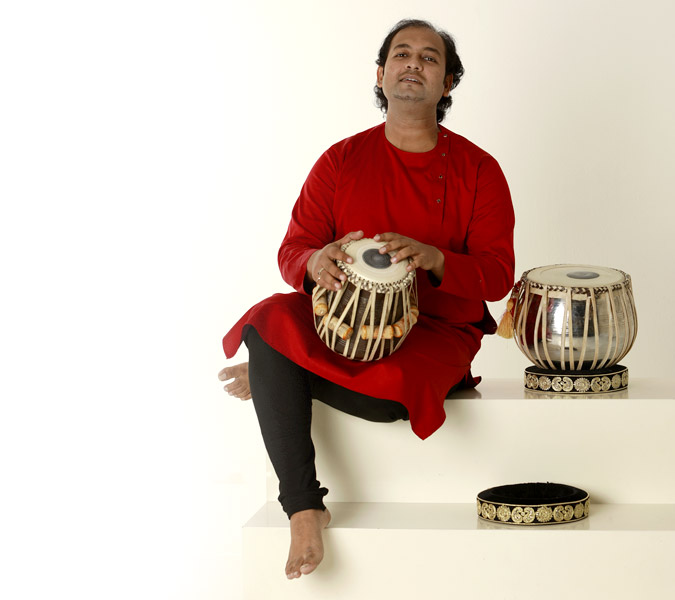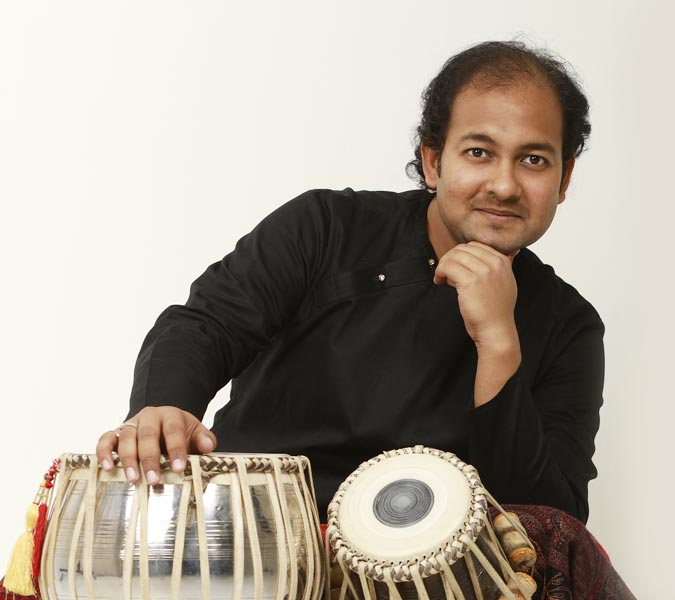 TUTELAGE
Only at the age of two and half years, Abhirup was introduced to Tabla for his deep curiosity in rhythms by his first guru, his father. Later he was taken to Pt. Kumar Bose for advanced Taalim. With immense grace, Abhirup has been beautifully proved his ability on Benaras Gharana and has been playing "Baayan" in an unique style on his Guru's path. He was fortunate enough to receive Taalim from the Sarod Wizard Pt. Debojyoti Bose for various aspects of Sangat.
Abhirup has participated in several prestigious competitions and has also performed in esteemed concerts both as a Solo and
an accompanying artist in various cities in India and abroad. Now he has been considered as a music director, scoring music for various short films, television projects and albums.
His mesmerising performance has been acclaimed critically for his improvisational dexterity and how his fingers work magic on Tabla has how it accompanies the other instruments. He is one of the promising torch bearers of the county. He has immense promise in himself to carry forward his Guru Pt. Kumar Bose's legacy as one of the finest tabla virtuoso.
ACADEMICS
His academic career is also noteworthy one as he has obtained the MBA degree specializing on Brand Strategy and Marketing from from a prestigious University. He has also obtained a multimedia diploma for Creative Designing and Sound Editing. Soon after the completion of his MBA he started working in a one of the leading ad agency as a marketing executive and ended his this work life as a Head- Branding & Strategic Planning a television channel.
In further he also owns a firm which is involved in a television production house in Kolkata and he is one of the entrepreneurs of the firm. He has developed multiple blue prints of strategic planning and branding for Bengali serials and a satellite channel. However, presently Tabla has taken up a major role in his life hense he is busy learning and exploring the intricacies of the subject along with performing and teaching the unique subject and winning several hearts of the people not only in India but also all over the globe.