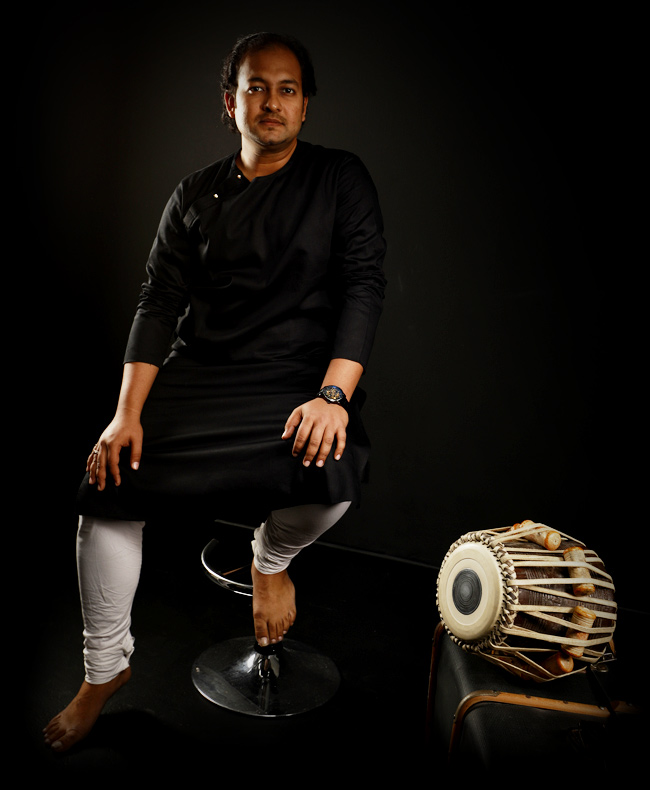 PORTFOLIO
Abhirup's musical journey has started at the age of two and half years . He was initiated to Tabla by his father who is also the first disciple of Pandit Kumar Bose. Abhirup's keen interest in tabla took him to the different doors of various rhythm aspects. As he grew up in such an atmosphere where ' Kirtan' and 'Baul' were also cultivated along with Hindustani Classical Music he has grwon afinity towards all genre of music.
Abhirup gave his first performance as a soloist in 1998 and that was also in a satellite channel called AKASH BANGLA. It was his first debut publicly.
Afterwards he was lucky enough to get the opportunity from his Guru Pandit Kumar Bose to perform his first Tabla Solo a Live performance in the year 2001 at Najrul Mancha in a  long conference where the other legends of musical fraternity like Pt. RajanMishra,
Pt. Sajan Mishra, Pt.Narattam Mishra, Pandit Kumar Bose also perfromed. That performance was the turning point in Abhirup's musical journey.
Abhirup also helped his guru in several rhythmical projects and also assisted in his Guru's research works. He also participated in a documentary film with his Guru, Pandit Kumar Bose in an overseas satellite channel.
Abhirup has not only worked in a Musical projects directed by Pandit Debojyoti Bose in 2005 but also has got the guidance from him about different aspects of Sangaat,accompaniment, which he still followed.
Some of the concerts he performed in:
Uttar Para Sangeet Chakra – Bengal,India.

Haldia Annual Music Festival – Bengal, India

Salt Lake Music Festival, Organised by SCA and Ministry of Culture Government of India – Bengal, India

Madhyamani Annual Music Conference – Bengal, India

Gandharva Sangeet Sammelan – Bengal, India

Baba Yaswant Rao Sangeet Samaroho – Maharasthra,India

Dwarbhanga Sangeet Sammelan-Bihar,India

"Sound of Silence",  organised by KJEF – Bengal,India

Barrackpore Sangeet Sammelan – Bengal, India

Maihar Festival, Organised by Ramakrishna Mission Golpark – Bengal, India

Sarod Mohatsav – Jharkhand, India

Madhyamani Annual Music Conference – Bengal, India

NADAM, the two days night-long classical music conference in memory of Tabla Acharya Pt. Biswanath Bose
Indian Classical Music Conference organized by Bharatiya Vidya Bhawan in association with Infosys Foundation ( Bangaluru).

Manindra Sangeet Tirtha Annual Music Conference – Bengal, India

Holand India Dance Festival – Netherland

Odean Music festival – Austria

KORZO India Dance Festival – Ntherland

Indian AMBESSY – France, Holland, Germany

Fete der Lumineers de – France

India Week Festival – Germany

India Summerdays Festival – Germany

SPAZIOMUSICA FESTIVAL – Italy
Abhirup is travelling to various countries in abroad since last few years. He has earned quite a huge fan following through is dynamic way of representing the instrument, Tabla. He has performed in various concerts and festivals there in the country like Germany, Netherland, Belgium, France, Austria, Switzerland, Romania, Italy etc.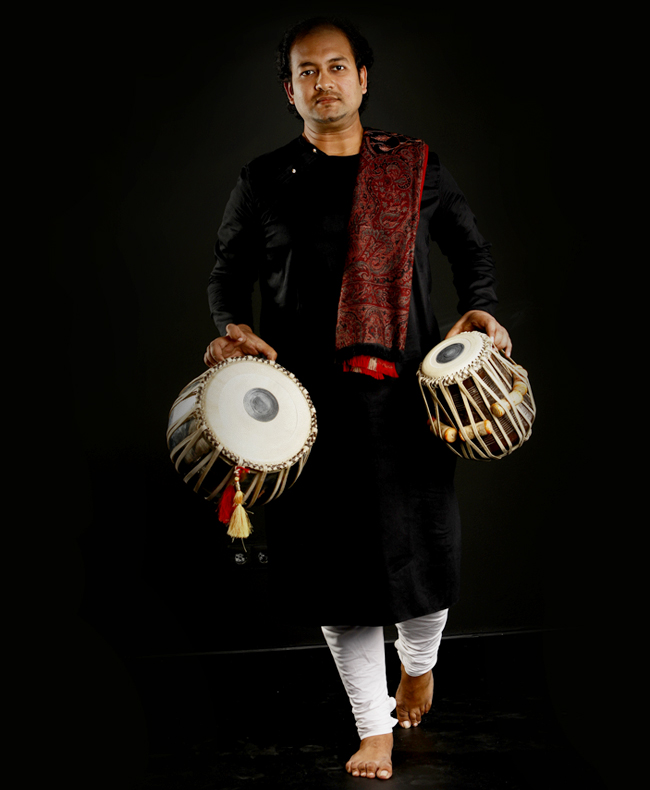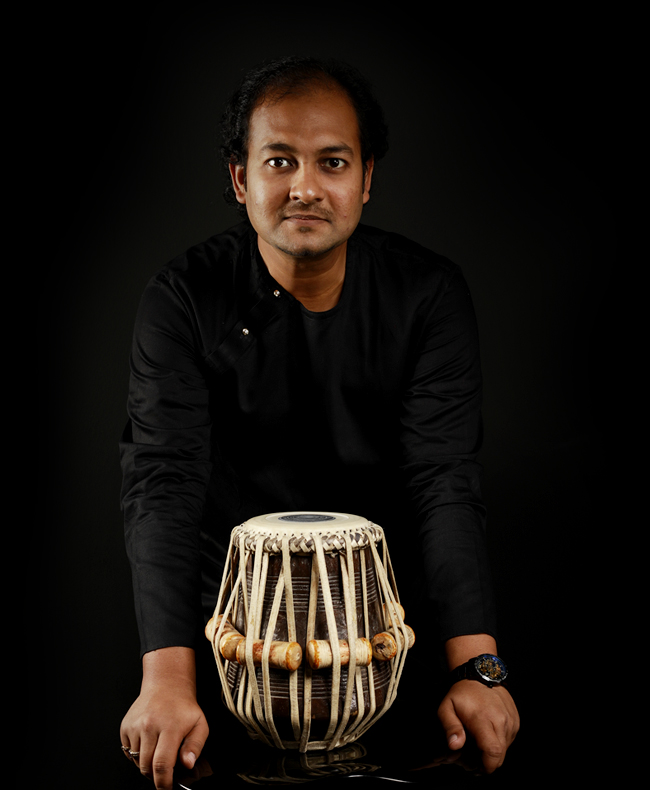 Abhirup is an empanelled artist of The Indian Council for Cultural Relations (ICCR), is an autonomous organization of the Government of India, involved in India's external cultural relations, through cultural exchange with other countries and their peoples.
Abhirup was also felicitated by the cultural wings of Indian Embassies of different countries in Europe for his soulful tabla presentation.
Abhirup is the first tabla artist ever who has played in National Radio of Romania as a Tabla artist.
Later Abhirup started to go for experimental musical initiatives. He composed and directed Music for "JOURNEY" (A musical project) involving young virtuoso artists from the genre of Indian and western forms of music.
Beside the live performances in the main stream of Hindustani Classical Music as a Tabla Artist, Roy also has directed music for short films like "Lakshya", "Leadership" etc. He directed music for Ganerbadi, a television project which was based on the musical journey of the legends from musical fraternity.
Abhirup is presently working for his maiden world music album project called 'BLACK SEE'.
Abhirup also a regularly presenting his brainchild Project "Rhythm through the eyes of India" in esteemed institutions like Mozarteum (Austria), Orff Institute (wing of Mozarteum Austria), Conservatorio di Musica Antonio Buzzolla- ITALY, CONSERVATORIO DI MUSICA"Luigi Canepa"- ITALY,Conservatorio Statale di Musica – Giovanni Pierluigi da Palestrina – ITALY, Landeschulemusikakademy Rheinlandplatz, – Germany.
Not only in live performances but also in various other performances he has received awards, one such being West Bengal State Music Academy award for holding first position in Tabla Solo Competition in the year 2003 with the panel of judges like Pandit Kumar Bose, Pandit Sankha Chatterjee, Pandit Anindo Chatterjee and Pandit Samar Saha and honoured by former Governor SreeViren J Shah.